GUIDE TO EDITORS
Discover how can enrich your site, your app or your publication using our TV content, Cinema and Theatres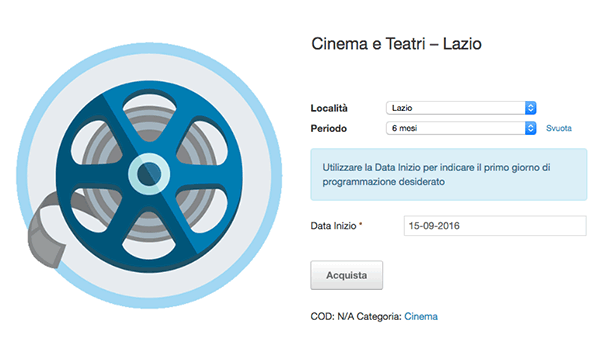 STEP 1
Choose the content (TV – Cinema – Theatres) customized according to your needs and add them to cart.
STEP 2
Make a payment and get immediately the feeds in XML or JSON with your apikey received at time of registration.

NOW PUBLIC DATA ON YOUR SITE!
And if you need technical support to use the programmings data and integrate them into your site such as Word Press
please contact our team!